Basic information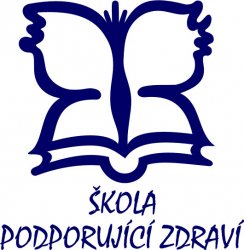 Our school is in Kladno - a town in the centre of the Czech Republic, 30km far from Prague. We are elementary and kindergarten school with about 450 pupils aged from 3 to 15 years. Our school staff consist of 25 teachers. Our school is one of only 13 elementary schools of the 'Stredocesky' Region, which won the title of 'Health-Promoting School'. The program of the World Health Organization brings together schools, for which health is not merely the absence of disease. They perceive it as a result of many interacting factors. Basic information about this project can be obtained from the video seminar, which was held in the Chamber of Deputies. Our school seeks to develop these factors through respect for the natural needs of the individual, encouraging communication and cooperation, with emphasis on the responsibility for their own health.
One World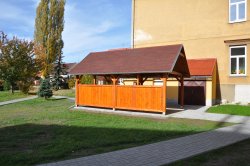 is the name of our curriculum. At the same time welcome to the site of the former 6th Elementary School with more than century-old tradition in the education of pupils. The tradition and the quality of education is especially evidenced by the high success rate of our students upon entrance exams to secondary schools. In the school year 2015/2016 our pupils placed above the average in the Czech Republic. In our beautiful historical school buildings and even in the building of the kindergarten children are taught by the teaching staff who together with their children's work have brought our school to two important awards.
The title of the 'School of Sustainable Development', is an appreciation for the quality of teaching and in other activities within the principles of ecology and sustainable development of the Earth. In 2014 our school won the title 'Health-Promoting School' by Czech State Health Institute under the auspices of WHO (World Health Organization).
We offer for children:
Teaching in a historical building in a quiet part of Kladno.
The school focused on health with more lessons of Physical Education.
Two computer labs with 50 computers.
Mobile tablet classroom with 25 tablets.
Projector or interactive whiteboard in each classroom.
Offer extracurricular activities in school clubs.
The possibility of using electronic pupils' books.
Ordering lunch over the Internet.
From the fifth grade optional lessons of informatics or ecology.
Enhanced subsidies Czech language and mathematics.
Teaching English, German and Russian language.
After-school care centre
The school club is a part of our school. It has four units and is extensively used by parents of pupils of Primary School.